---
Faribon 600P
for professional use
FARIBON F600P is a professional mill for grinding dry cereals, which has the same features as an extremely simple and functional household appliance: FARIBON F600P is able to separate, in a single passage, a large part of the bran from the flour, thus obtaining a ready-to-use product that fully preserves all nutrients. It is ideal for obtaining flour for pasta, pastries, bread, polenta, and many other dishes as well.
---
" The best flours
milled directly in your kitchen "
---
Nowadays, the nutritional wealth of cereals is increasingly losing value due to the spread of more and more sophisticated and processed industrial products. These treatments make us consume flour rich in calories but poor in nutrients which, according to recent studies, are indispensable for healthy eating.
---
" Can a good bread
be even better? "
---
Those who follow a healthy and natural diet also know about the biological value of eating cereals rich in vitamins, minerals, fibres and fatty acids. Everyone knows that "fresh" products contain more! And this is the great value of Faribon which allows you to grind cereals and to obtain a more nutritious and tasty flour in addition to choosing the consistency of the product you want!
---
" Equipped with components designed for precision grinding "
---
Faribon 600 allows you to adjust the desired grain size during the milling process in order to create many varieties of flour depending on the ground cereal and the type of product you wish to obtain, whether it's for a bakery, a restaurant or your kitchen!
---
A grinder for all the sectors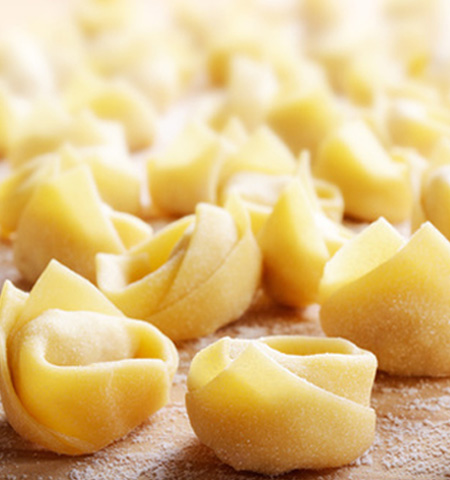 ---
Authentic and genuine delicacies
---
---
Fresh pasta shop:
100% from farm to table
---
---
An added value
for restaurants
---
Video
Faribon 600 is a professional mill for grains that lets you make better, healthier and local flour in the comfort of your own kitchen.
Watch the video to see the mill at work and to discover all of its great features!